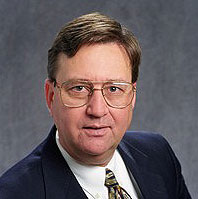 Roy Keller

A very important component contributing to the success of the SBIR program is the support and outreach services provided to small businesses by the states. Many states have programs with varying degree of success, but two state leaders, Dr. Mahendra Jain of Kentucky, and Mr. Roy Keller of Louisiana are paramount examples of state representatives.

They have not only helped to create excellent state SBIR programs, but have offered themselves to help the SBIR community in other states learn from them and do a better job of supporting SBIR and small business.

Although the Kentucky and Louisiana programs are quite different, and work from differing perspectives, the dedication and efforts of Dr. Jain and Mr. Keller to their states and to the overall national SBIR community is outstanding and synergistic.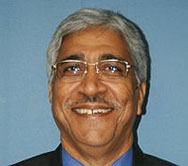 Mahendra Jain
In fact, both gentlemen traveled to Washington, DC to make presentations and support the Spring National SBIR conference, as well as the Fall National SBIR Conference in Austin TX. Mr. Keller was asked by SBA to help organize and lead the State Representatives meeting at the Fall conference.
Jain and Keller were also asked to travel back to Washington DC to make presentations at the National Academies', National Research Council's (NRC) Workshop on SBIR/STTR and the Role of State Programs. The NRC is charged by Congress to continue their ongoing extensive study of the SBIR/STTR programs, and they learned much about differing but successful programs from these two state leaders.
As important as these training presentations are to the small businesses and the states, there is also the challenge to educate our Senators and Representatives on SBIR/STTR success in order to keep congressional support strong for SBIR. In this vein, both Mahendra Jain and Roy Keller were invited, and traveled to DC to give presentations and provide testimony on the Hill to help educate Senators, Congressmen and their staff. Their input to the Senate Committee on Small Business & Entrepreneurship was very important to help demonstrate the need for state support and outreach.
This year was extremely busy for both Dr. Jain and Mr. Keller, but they always heeded the call to help the SBIR program, while always making sure that their state obligations received the top level of support.
This effort and dedication is not new to either of these gentlemen and consequently both Dr. Jain and Mr. Keller are past recipients of the prestigious Tibbetts Award, signifying the best in SBIR.
For their outstanding synergistic efforts and contributions to the SBIR/STTR programs, Dr. Mahendra Jain of Kentucky, and Mr. Roy Keller of Louisiana (the State Representatives) are named the SBIR Person(s) of the Year for 2014.




Copyright © 2014 Zyn Systems. All rights reserved.